User login

New user?
Start here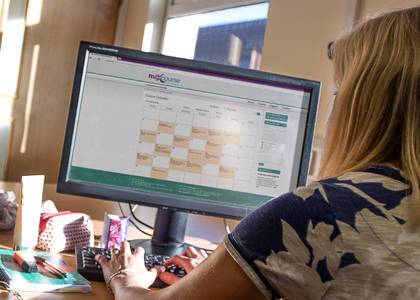 Welcome
Welcome to Health Education England Thames Valley and Wessex course booking system.
You may not receive an email to confirm your account setup.
Please be advised that your request is visible and will be dealt with by the administrator within 3 working days to set up your account.
If you are still unable to log in, please contact a member of Staff on:
Dental.TV@hee.nhs.uk or contact 01865 932065
Courses of interest
Wed 18 May 2022
Introduction to the NHS Module - Infection Prevention & Control Part 1 (INWIN180522)
(Part 2 will be held on the 19.05.2022) This course is one of a number of courses designed to provide an Introduction to primary ...
Webinar Tutorial, Winchester
Thu 19 May 2022
Introduction to the NHS Module - Infection Prevention & Control Part 2 (INWIN190522)
This course is part 2 of 2 (Part 1 is on the 18.05.2022) This course is one of a number of courses designed to provide an ...
Webinar Tutorial, Winchester
Fri 20 May 2022
Disinfection & Decontamination in the dental surgery, with an update on CQC guidance for dental inspections. (BE200522 Webinar)
This course will provide a comprehensive update in Disinfection and Contamination, with updates on changes in working practices ...
WEBINAR, Berkshire - West
Fri 20 May 2022
Introduction to the NHS Module - Assess Manage Periodontal Disease Part 2 (INWIN200522)
This course is part 2 of 2 (Part 1 is on the 13.05.2022) designed to provide an Introduction to primary care NHS dentistry – ...
Webinar Tutorial, Winchester
Thu 26 May 2022
Free Lunchtime Webinar: Professional Boundaries (WEBINAR26052022)
This is a Free Lunchtime webinar, providing an overview of the tools dental teams can use to maintain professional boundaries and ...
Webinar Tutorial, Winchester
Mon 6 Jun 2022
Introduction to the NHS Module - Index of Orthodontic Treatment Need (INWIN060622)
This course is one of a number of courses designed to provide an Introduction to primary care NHS dentistry – essential for ...
Webinar Tutorial, Winchester
Thu 9 Jun 2022
Introduction to the NHS Module - IR(ME)R Part 1 (INWIN090622)
This course is part 1 of 2 (Part 2 is on the 16/06/2022), linked with a number of courses designed to provide an Introduction to ...
Webinar Tutorial, Winchester
Thu 9 Jun 2022
Free Lunch & Learn Webinar: Diet advice and nutrition - an holistic view (OX090622Webinar)
This short session will give some insight into how to align oral health messages with those for nutrition and general health
Webinar Tutorial, Oxfordshire