Homepage
When loading up Maxcourse the Guest homepage is the first page visible.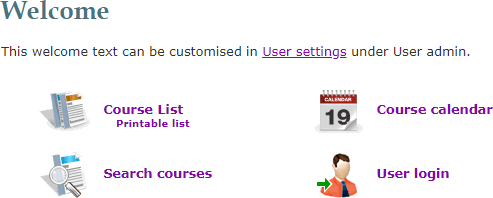 From this page you will be able to access the course list, calendar, search and the user login. Clicking on any of the titles next to the icons will direct you to that area of Maxcourse.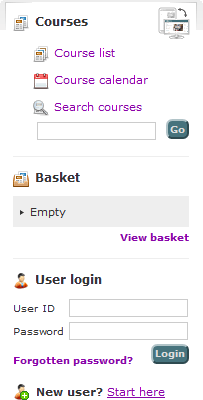 There is also the right hand menu bar, which has shortcut links to the courses, the ability to alternate your screen between a computer and mobile site, view your basket and login area.
If you require any help for the pages of Maxcourse, then select the Help icon in the top right and this will take you to the dedicated help page.